Access your account 24/7 over Wi-Fi, data or SMS for full range of banking services. Go Green with Orange and enjoy paperless and commute-free banking.
For SMS banking, please send a message to 32002.
Fund Transfer
Between Laxmi Sunrise accounts
Interbank transfer
Payment
Recharge card and Mobile Topup
Utility Bills – Phone/Electricity bills
Merchant Payment including eSewa
Credit Card Bills
Fonepay Merchant Pay
Cardless Withdrawal
Pay at a restaurant or a shop through your Mobile Phone
Banking service requests
Balance check
Real time alert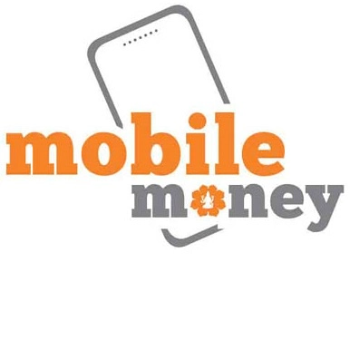 How to Activate Mobile Money
After you have subscribed to Mobile Banking, here is how to activate the service on your phone.
Now withdraw cash from all Laxmi Sunrise ATMs via Mobile Money without your Debit Cards.
| | |
| --- | --- |
| Balance Enquiry | < PIN >< space >BE |
| Mini Statement | < PIN >< space >LT |
| Change Pin | < Old pin >< space >< PC >< space >< New Pin > |
| NT Topup: NT Prepaid: | < PIN > < space > PAY < space > NTNAM < space > < Amount > < space > < Prepaid Mobile no. > |
| NT Topup: NT Postpaid | < PIN > < space > PAY < space > NTPOS < space > < Amount > < space > < Postpaid Mobile_no. > |
| NT Topup: NT Landline | < PIN > < space > PAY < space > NTPST < space > < Amount > |
| NT Topup: NT ADSL | 1234 PAY NTADV/NTADS 1017 adsl44700123 144700123 |
| Ncell Topup | < PIN >< space > < PAY > < space > < NCELL > < space > < amount > < space > < mobile no. > |
| Credit Card Bill | < PIN > < space > PAY < space > < Merchant Code > < > < AMOUNT > < space > < Payment Code > |
| eSewa | < PIN > < space > PAY < space > ESEWA < space > < AMOUNT > < space > < eSewa ID > |
Transferring Fund to Your Peers
| | |
| --- | --- |
| Internal Fund Transfer | < PIN >< space >FT< space >< AMOUNT >< space >< Account No > |
| Bank to Bank Transfer | < PIN >< space >IBFT< space >< AMOUNT >< space > < Account No > |
| To Registered Mobile | < PIN >< space >FTM< space >< AMOUNT >< space >< MOBILE_NUMBER > |
Frequently Asked Questions